AISTECH 2016 LUMAR METALS NORTH AMERICA
BOOTH: 3339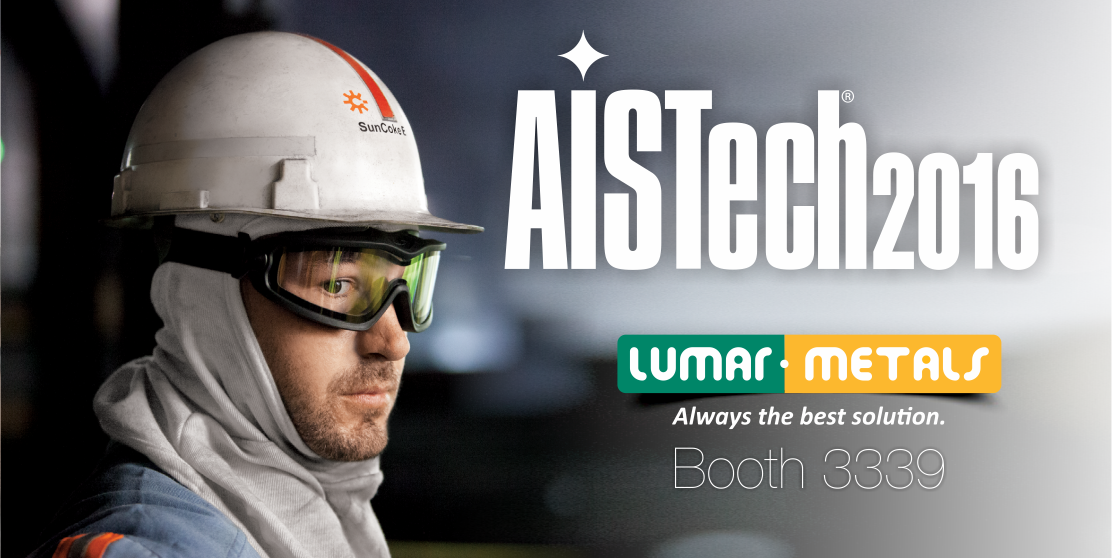 The Iron & Steel Technology Conference and Exposition is the world's largest annual steel exposition.

AISTech is a can'tmiss event for anyone in today's steel marketplace, providing a global perspective on the technology and engineering expertise necessary to power a sustainable steel industry.

Thrive in a constantly changing industry and gain a command of cutting-edge steel-related technologies with more than 500+ technical presentations! Bigger and better: With more than 500 exhibiting companies, AISTech allows you to meet face-to face with key individuals involved in the production and processing of iron and steel.

Make the investment in your career to expand your knowledge base and international networks and attend Steel's Premier Technology Event.